🇦🇷 ARSAA
Argentine Study Abroad Association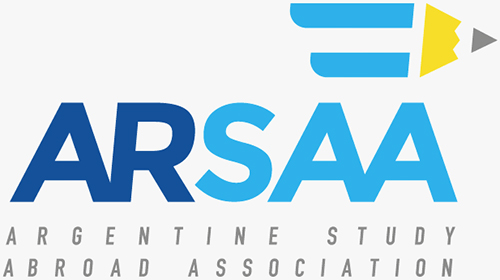 ARSAA
ARSAA, Argentine Study Abroad Association, is a non-profit organization founded in 2016 whose objective is to establish quality and professionalism parameters in the field of educational institutions, agents and consultants that promote and commercialize educational programs worldwide.
As member of FELCA, ARSAA is an association whose function is to nurture the activity of the sector in Argentina within an ethical framework of good practice that certifies the suitability of all its associates.
ARSAA, Asociación Argentina de Estudios en el Exterior es una organización sin fines de lucro fundada en el año 2016 cuyo objetivo es establecer parámetros de calidad y profesionalismo en el el ámbito de las instituciones educativas, agentes y consultores que promueven y comercializan programas de educación en el extranjero.
Como miembros de FELCA, ARSAA es una asociación cuya función consiste en nuclear la actividad del sector en Argentina dentro de un marco ético de buenas práctica que certifiquen la idoneidad de sus asociados.
General Information
Esmeralda 950, 17-104
C1007ABL
CABA
🇦🇷 Argentina
Phone: +54 911 45509465
Website: www.arsaa.net
Contact Detail
Contact detail: Gabriela Ardito
E-mail: infoarsaa@gmail.com