🇭🇰 HKIECA
Hong Kong International Education Consultant's Association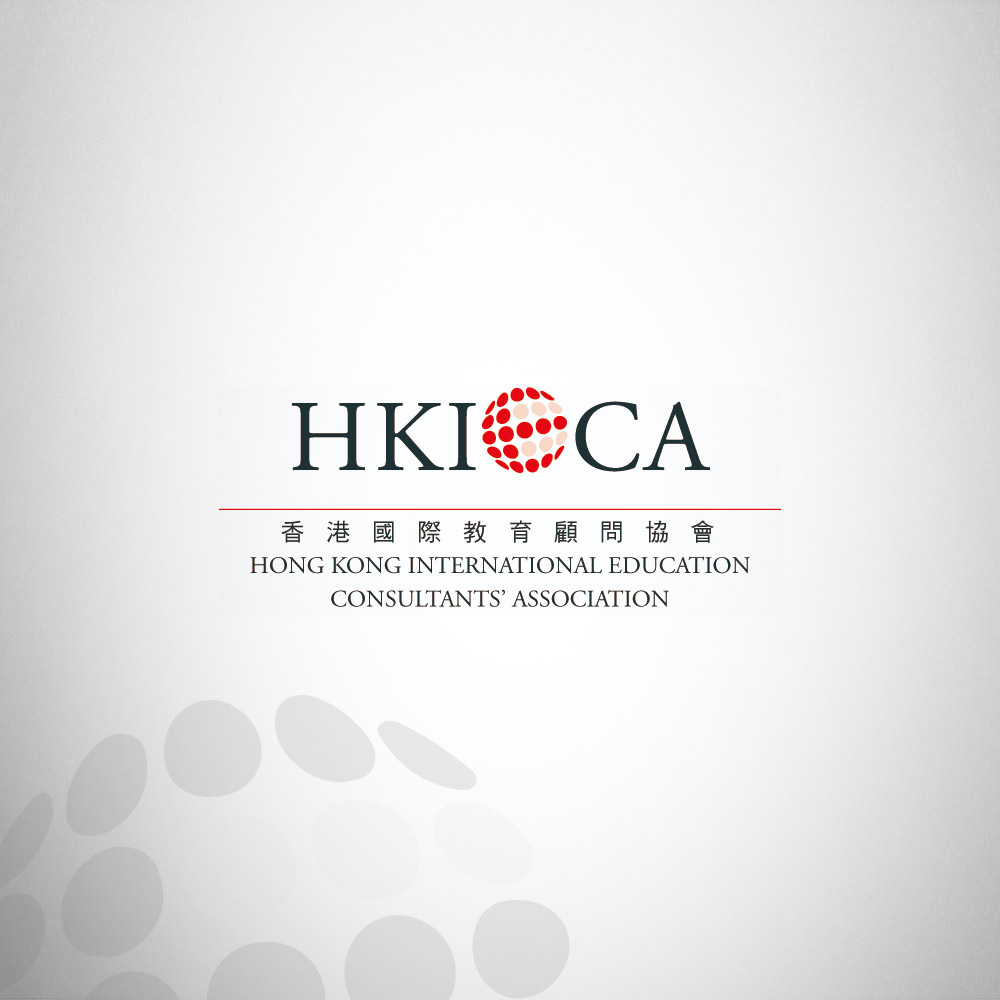 HKIECA - Hong Kong International Education Consultant's Association
As international education has continued to grow and become a major industry for many countries, the need for quality control has also become an increasingly obvious issue. The establishment of the Hong Kong International Education Consultants' Association (HKIECA) as a self-regulating body is most important to education providers, parents, and students. Education plays an important part in the development of our future generations, and all players in the field have a moral responsibility to maintain quality and integrity.
Meanwhile overseas governments and institutions have introduced increasingly complex procedures to ensure the welfare, safety and success of overseas students in their countries. Governments and institutions now take more security-conscious and outcome-focused approaches to accepting international students and education consultants and education counsellors need specialist knowledge and skills, and on-going training. The extent and depth of knowledge and skills required, and the risks and responsibilities taken by international education consultants, is not dissimilar to that of Migration Consultants.
Our vision is to create an association of self-disciplined education counsellors and consulting professionals whose members adhere to the highest ethical and business standards. Currently membership requires an initial period of associate membership to monitor the performance of the application companies on the basis of professionalism and ethics, as well as sponsorship by two full members.
In time acceptance of new companies to the industry will also be based on their meeting professional training standards. Students and parents will be able to identify approved members of the association by way of a Q-Mark insignia prominently displayed in the education consultants' offices, advertisements and other promotional materials.
As with many professional bodies, HKIECA will ensure consistent and high standards of services by running on-going training sessions dealing with a number of relevant educational, government, and compliance topics, and also require members to undertake the training sessions introduced by the governments of overseas education providers, e.g. the current training course introduced by the Australian government for overseas education consultants.
As the only existing association in Hong Kong focusing on standards and quality in the industry, HKIECA is also in a position to speak with one voice and offer views and feedback to the local government and overseas governments and other bodies on behalf of the industry and on behalf of students we support. Indeed we are already fulfilling such a role. At the same time, as our members span the globe in activities and knowledge, HKIECA is able to offer advice and guidance to any person or any institution seeking advice and knowledge of students and the marketplace in Hong Kong, as well as the reverse.
Thousands of students choose overseas countries as their study destination each year, whether for English language, school, college, or university courses. The quality of teaching and educational expertise in these countries has been of the highest level for many, many decades, and teachers and lecturers are international leaders in their fields.
Students return to Hong Kong, not only with new skills, knowledge, and analytical ability, but as more confident, self-sufficient, self-motivated individuals with strong international experience as a result of learning to take care of themselves and live and study on their own in a completely different country. We are committed to providing students and their parents with professional services.
Send a message to HKIECA
Error: Contact form not found.
General Information
c/- 913 Lippo Sun Plaza, 28 Canton Road, Tsimshatsui
🇭🇰 Hong Kong
Phone: +852 2311 2689
Fax: +852 2311 6011
Website: www.hkieca.com
Contact Detail