🇯🇵 JAOS
Japan Association of Overseas Studies

JAOS - Japan Association of Overseas Studies
As globalization continues to develop and shape our lives, it has become quite apparent that survival in the 21st century will require individuals to face the reality of a world that is growing smaller everyday. Furthermore, it is also becoming obvious that, in order to cultivate people who can widely contribute to both Japanese and international society in the 21st century, overseas study in the form of educational training and cultural exchange programs are increasingly important experiences for everyone, not only for those people in particular fields or with special circumstances.
However, at the same time, due to reasons both historical as well as geographical, many Japanese people remain extremely unaccustomed to interacting with foreign cultures, and thus, view the act of studying abroad as something distant and unattainable. This is a problem that the study abroad industry currently faces.
Under these current circumstances, both individuals and organizations working within the overseas study industry have an important social mission as well as a great amount of responsibility. The Japan Association of Overseas Study (JAOS) takes on a supportive role within the industry by responsibly gathering diverse members of the study abroad community in order to find solutions to study abroad related issues and problems.
Simultaneously, JAOS educates consumers about the industry and creates a dependable study abroad environment by building strong mutual relationships between member organizations, educational organizations both at home and abroad, Japanese government institutions, and foreign governments. Our aim is to provide abundant information, training and research on study abroad topics for residents, educators and non-governmental organizations in Japan. Furthermore, through advising consumers on overseas study related issues, JAOS hopes to contribute to the cultivation of a more international society.
National Report
General Information
Lobel Kagurazaka 7F,
6-46 Kagurazaka, Shinjukuku-ku
Tokyo 162-0825
🇯🇵 Japan
Phone: 81-3-3269-8446
Fax: 81-3-3269-8447
Website: www.jaos.or.jp
Contact Detail
Advisory Committee on Studies Abroad (ACOSTA)
Type:
Phone: +81-3-5214-0611
Fax: +81-3-5214-0613
Address: Kioicho Park Bldg. 2F, 3-6, Kioicho, Chiyoda-ku, Tokyo, Japan
Post Code: 102-0094
Email: acosta-ut@gp.knt.co.jp
Site: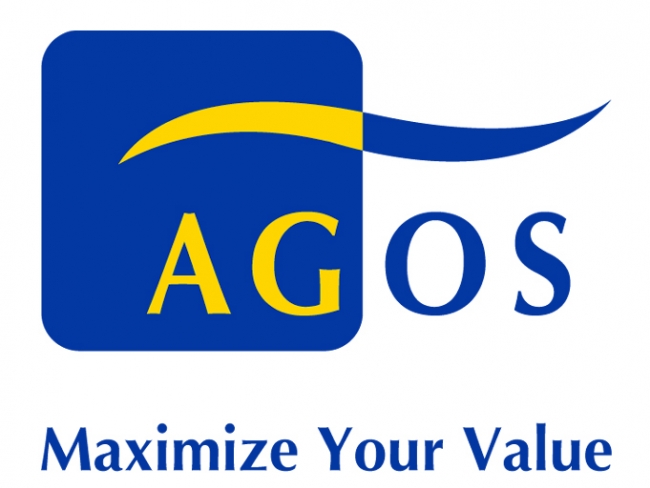 AGOS Japan, Inc.
Type:
Phone: +81-3-3463-1343
Fax: +81-3-3463-2208
Address: Ninomiya Bldg. 1F 18-4 Sakuragaoka-cho, Shibiya-ku, Tokyo, Japan
Post Code: 150-0031
Email: info@agos.co.jp
Site:
AISE JAPAN / Global Study
Type:
Phone: +81-3-5909-2921
Fax: +81-3-5322-3920
Address: ZenKen Plaza 9F, 1-4-11 Nishi Shinjuku, Shinjuku-ku, Tokyo, Japan
Post Code: 160-0023
Email: inquiry@global-study.jp
Site:
CEC Japan Network
Type:
Phone: +81-6-6397-7030
Fax: +81-6-6397-3757
Address: #604, 1-16-2, Miyahara, Yodogawa, Osaka, Japan
Post Code: 532-0003
Email: info@cecj.net
Site:
CENTRE CULTUREL FRANCO-JAPONAIS(CCFJ)
Type:
Phone: +81-3-6255-4100
Fax: +81-3-6255-4101
Address: SHIODOME MEDIA TOWER ANNEX 1F-2F 1-7-2 Higashi Shimbashi,Minato-ku,Tokyo, Japan
Post Code: 105-0021
Email: info@ccfj.com
Site:
DEOW Co.,Ltd.
Type:
Phone: +81-3-3498-4475
Fax: +81-3-3498-6887
Address: 2-16-5 12F Shibuya Shibuya-ku, Tokyo, Japan
Post Code: 150-0002
Email: info@deow.jp
Site:
ECC International
Type:
Phone: +81-6-6352-7144
Fax: +81-6-6352-7244
Address: ECC Honsha Bldg 8F, 1-10-20 Higashi-Temma, Kita-ku, Osaka, Japan
Post Code: 530-0044
Email: eccintl@ecc.co.jp
Site:
EDICM
Type:
Phone: +81-3-3408-2901
Fax: +81-3-3478-4350
Address: 1-10-23 Jingumae, Shibuya-ku, Tokyo, Japan
Post Code: 150-0001
Email: info@edicm.jp
Site:
Friends Abroad
Type:
Phone: +81-98-878-7386
Fax: +81-98-877-6971
Address: 3-9-1 3F, Jitchaku, Urasoe-city, Okinawa, Japan
Post Code: 901-2122
Email: info@friendsabroad.jp
Site:
GG co.,Ltd.
Type:
Phone: +81-3-6147-5300
Fax: +81-6-6147-5301
Address: 6F SankoNishiumeda Bldg. 2-4-34 Umeda, Kitaku, Osaka-city, Osaka
Post Code: 530-0001
Email: info-1@globallinx-japan.com
Site:
GIO Club Study Abroad
Type:
Phone: +81-3-6634-3360
Fax: +81-3-6634-3385
Address: 25th Floor Sunshine 60, 3-1-1 Higashi-Ikebukuro, Toshima-ku, Tokyo, Japan
Post Code: 170-6025
Email: webmanager@studyabroad.co.jp
Site:
Global School Information Network, Inc.
Type:
Phone: +81-3-5337-7722
Fax: +81-3-5337-7200
Address: Aibido Bldg. 5F 7-20-2 Nishi-Shinjuku, Shinjuku-ku, Tokyo, Japan
Post Code: 160-0023
Email: ryugaku@gsin.co.jp
Site:
HEC Hawaii Study Abroad Support Center
Type:
Phone: +81-3-6912-8121
Fax: +81-3-6730-9499
Address: 2-20-5 Mejiro, Toshima-ku, Tokyo, Japan
Post Code: 171-0031
Email: info@hecjapan.com
Site:
IAC Language and Overseas Study
Type:
Phone: +81-92-717-1525
Fax: +81-92-717-1524
Address: 6F Tenjin Daisan Bldg,3-3-5 Tenjin, Chuo-ku,Fukuoka, Japan
Post Code: 810-0001
Email: info@iac-academy.com
Site:
Inter Support
Type:
Phone: +81-22-214-6115
Fax: +81-22-214-6117
Address: Sento Kaian Bldg 3F 2-2-10 Chuo, Aoba-ku, Sendai, Miyagi, Japan
Post Code: 980-0021
Email: info@ispt.co.jp
Site:
Intercultural Youth Exchange Organization (IYEO), Non Profit Organization
Type:
Phone: +81-82-246-9400
Fax: +81-82-243-1849
Address: 2-1-2, Senda-machi, Naka-ku, Hiroshima-city, Hiroshima, Japan
Post Code: 730-0052
Email: info@iyeo.org
Site:
International Cross-cultural Committee (ICC)
Type:
Phone: +81-3-6434-1315
Fax: +81-3-3409-8180
Address: 1F F-Nissei Ebisu Bldg., 3-16-3 Higashi, Shibuya-ku, Tokyo, Japan
Post Code: 150-0011
Email: info@iccworld.co.jp
Site:
International Internship Programs (IIP)
Type:
Phone: +81-3-5750-7711
Fax: +81-3-5750-7711
Address: 7-5-4 Koyama, Shinagawa-ku, Tokyo, Japan
Post Code: 142-0062
Email: info@internship.or.jp
Site:
International Society of Educational and Cultural Exchange Inc. Foundation
Type:
Phone: +81-3-3267-2224
Fax: +81-3-3830-8099
Address: Tosyo Bldg. 1F 3-16-1 Hongo, Bunkyo-ku, Tokyo, Japan
Post Code: 113-0033
Email: info@isece.jp
Site:
International Students Services (ISS)
Type:
Phone: +81-3-6304-5101
Fax: +81-3-6304-5104
Address: STEC Joho Bldg. B2F 1-24-1 Nishishinjuku, Shinjuku-ku,Tokyo, Japan
Post Code: 160-0023
Email: info@iss-ryugaku.co.jp
Site: