🇰🇷 KOSA
Korea Overseas Study Association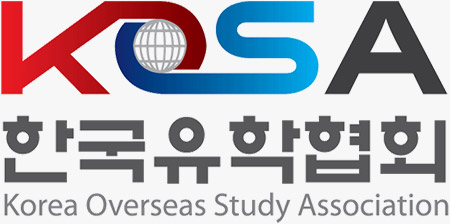 KOSA
The Korea Overseas Study Association (KOSA) was first formed in 3 March 1987 representing service providers of counseling and education consulting assistance for students and professionals who wish to pursue an education abroad.
Our Prime Objective
To support and develop the opportunity for students to acquire information of education abroad. The Association functions under the auspices of the Korean national policy to develop the country and support the continued betterment of Korean society.
To provide accurate information and helpful advice and assistance for students interested in studying at an overseas education institution.
To facilitate the privilege and benefit of Korean students pursuing an education abroad.
To enhance the standard of the education sector in Korea to the highest possible level.
National Report
General Information
4F, Jeil Bldg, 42-17, Hwayang-dong
Gwangjin-gu, Seoul, 143-917
🇰🇷 Korea
Phone: +82-2-533-2301
Fax: +82-2-533-2366
Website: www.kosaworld.org
Contact Detail