Changes in US student visa policy for Korean Students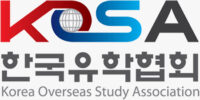 The number of Korean students studying abroad in the United States is increasing to pre-COVID levels. According to the State Department's 'Monthly Nonimmigrant Visa Issuance Statistics' on August 10, a total of 3,629 student visas (F-1) were issued at the U.S. Embassy in Seoul in the month of June, compared to June 2019, the year before the pandemic. The number of cases (3,158) has been exceeded. An average of 2,000 to 4,000 F-1 visas are issued per month depending on the time of year, but only 23 were issued in April 2020, right after the pandemic.
The United States is the most popular destination for Korean students, with about 45% to 50% of Korean students choosing it. On the other side, this year, the number of visa rejections among students receiving study visas has increased. Cases of similar problems are being reported among the KOSA member. The exact cause and related statistics for this have not yet been confirmed.