European agents see increase in interest as lockdown eases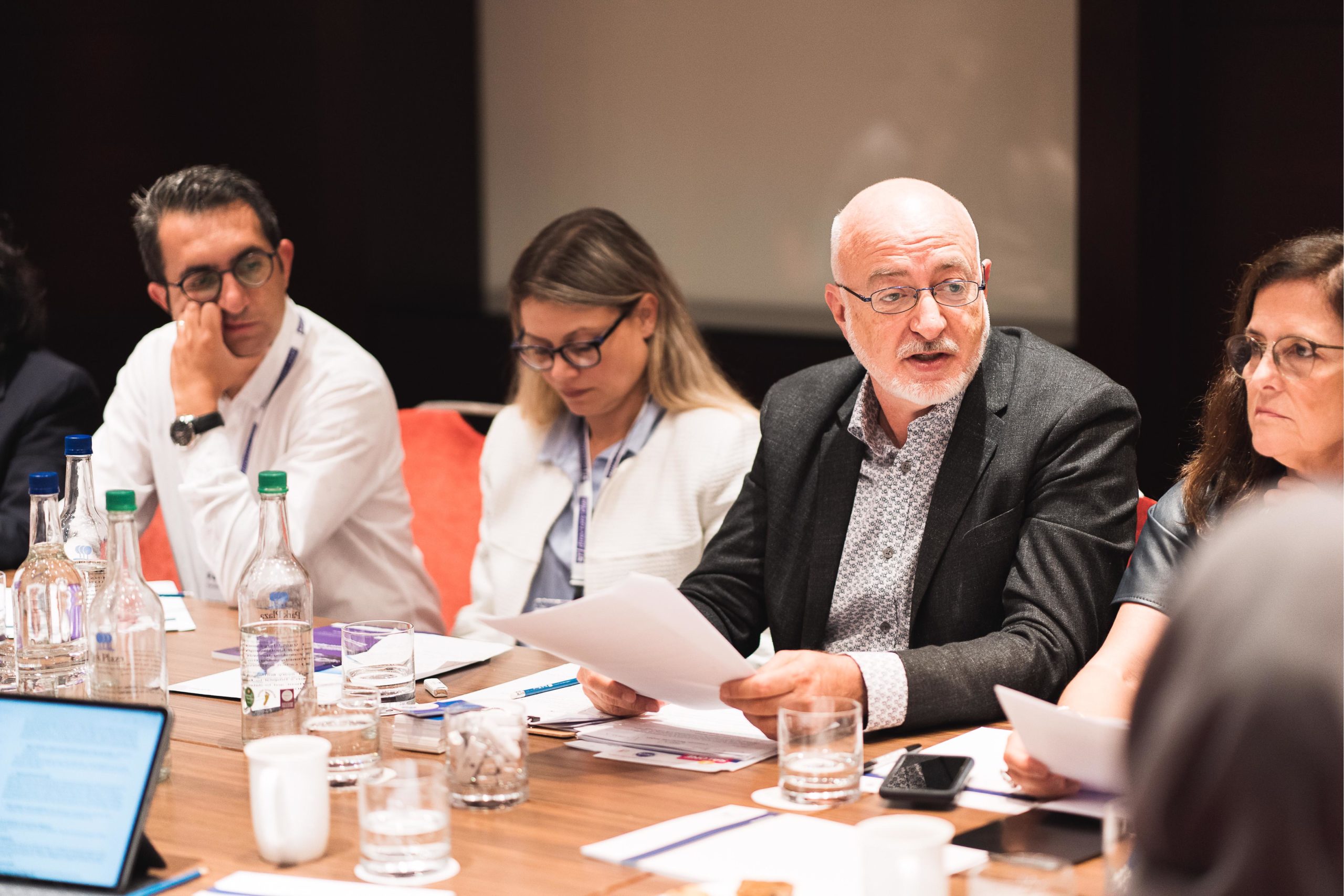 Agencies in Europe are indicating an increase in enquiries and cautious optimism as the continent eases Covid-19 restrictions, and also outline factors that will restore consumer confidence and detail the impact on agency business.
For this special report, StudyTravel Magazine canvassed a number of European agents, including heads of agency associations, to gauge sentiment amongst study abroad agencies and consumers as Europe begins to restart movement across borders.
According to analysis by the World Travel Organisation (UNWTO) released this week, of 48 countries to ease Covid-19 entry restrictions worldwide, 37 are in Europe.
StudyTravel Magazine has reported that schools in Malta and France have announced reopening plans in line with lockdown easing, and many language schools in Spain, Germany and Italy have already reopened or are doing so this month.
Paolo Barilari – Owner of Lingue nel Mondo agency in Italy, Vice President of Italian agency association IALCA and President of the Federation of Education and Language Consultant Associations ( Felca ) – told StudyTravel Magazine, "Since the beginning of June we at Lingue nel Mondo have been receiving the first emails and phone calls asking information for language courses abroad – a very positive thing, although no bookings yet. But we are confident a few brave students will book and travel." He added that initial enquiries are for the countries that have reopened: Spain, France, Germany and Malta.
"Yes, after these months in which we had very few new bookings, we are starting to see a little bit of light at the end of tunnel. As we here in Spain get back to normality with almost everything opened, parents are now thinking what to do with their children after spending very long with them at home," advised Oscar Porras , Director of Midleton School and President of Spanish agency association Aseproce .
At the Baltic Council for International Education , which has branches in four Eastern European countries, Director, Olga Govor , said, "This week, for the first time for the last three months, we started getting not just enquiries, but bookings for language courses abroad. The main interest is in the countries that did best in beating Covid-19 and which at the moment are announced as the safest destinations. So, these are Austria, Germany, Switzerland, Malta and Cyprus."
"I have to admit that back in March I thought that this would mean the end of language travel as we have known it for decades, but it does not seem to be the case: basically, our customers are desperate to travel again, not only from 2021 on but also this summer," said Maria Castro , Managing Director of Germany-headquartered agency Linguland Education . "Since the loosening of travel restrictions started we have had loads of enquiries for the upcoming weeks and bookings for Germany, France and Spain are starting to come in."
As well as new reservations, some agencies are experiencing a revival of previously postponed and cancelled registrations. Ramón Villa Menendez , Director of Language Kingdom  in Spain, said, "The truth is we have not noticed a great demand of new bookings aside from the odd adult or junior, but what we have now is that 25 per cent of the students who postponed their trips want to go to the schools next fall, which means we will have around 50 groups for the end of this year. At the same time, there are students who had cancelled and now want to get back on board, which will increase the average size of the groups, which had gone down from 30 to 20 participants."
Summer season?
The steady increase has not been felt completely across the board, however, and agents are mixed about whether the summer season is salvageable. Fabio Boccio , Co-Founder of Italian agency Crewative , told StudyTravel Magazine that enquiries have not resumed and that current quarantine rules for the most popoular destinations – the UK and Ireland – would make a late surge unlikely. "My feeling is that students envisage next spring as a possible time to restart."
Emilio Bordona , President of Spanish agency InterWay  – which is celebrating its 40th anniversary this year – said, "It is very difficult to say, but I think that if we have to live with restrictions on travel to many countries, I see it as very difficult to have a spike in late bookings."
Pascal Carré , Manager of Languages & Travel in Belgium and President of Belgian agency association ABELIO , agreed. "Too many key destinations for the summer are closed, [there is] too much uncertainty. Parents who had booked before the crisis generally prefer to cancel.  We issued vouchers for most of the bookings made before the crisis."
Olga at Baltic Council was more optimistic, however. "There should definitely be more late bookings this year once the situation improves and countries ease the restrictions connected with Covid-19. We are all waiting for positive news from the UK and are sure that students will be back very soon."
Oscar commented, "Parents are starting to think that if the [local] schools start in September it is another two months of the students at home. July seems like too soon for sending them overseas, but parents are enquiring about programmes in August." Paolo added that a late spike in summer bookings "might be possible" depending on airlines restarting routes with reasonably priced tickets and a continuing slowdown in Covid-19 cases.
Academic business
In the longer-term segments, the impact has been less severe. Pascal advised that higher education abroad has been "more resilient so far". Olga commented, "We have witnessed a non-stop interest in UK and Dutch universities during the whole pandemic period and got applications from new students."
Indeed, Emilio at InterWay, advised that secondary sector business continued and has picked up. "We have seen an increase in bookings in the high school year abroad, mainly to the USA. Although we have also faced some cancellations, we have received some bookings during these horrible days for the entire world."
Ramon said the school year market has been "a rollercoaster", with some students returning home and others staying, even in areas of high infection rates such as New York. Ireland and Canada are the least impacted destinations, but if the US does not open visa services in time for the next academic year, there could be more postponements, he added.
Consumer confidence
What will be required for a restoration of consumer confidence? "No doubt about it, the Covid-19 trend," said Paolo. "Should the virus pop up again, the consumer confidence would be destroyed."
Oscar said the restart of the travel sector would breed confidence, "I think that the key is that people can see planes flying again and that there is certain normality regarding airports and flights. When they see that happening, they will also calm down and will start making plans."
"Confidence is the key word indeed," commented Pascal. "The fear of a second wave prevents parents from making a booking. A medical solution to the virus will ultimately be the key to boost consumer confidence again, but the longer it takes to find the cure, the more damage it will do to our sector." Fabio at Crewative agreed that a vaccine, or at least a severe reduction in cases, would be required to restore confidence to travel.
Olga said, "Safety is paramount, so the message we get from countries' governments is very important. However, nobody wants to sit in a classroom wearing a mask and keeping a two-metre distance. Neither is anybody going to the country where there is a 14-day quarantine."
To assuage consumer concerns, flexibility will be key, some contributors argued. Paolo said, "If everything goes in a positive way, another important element to restore the confidence will be to have flexible cancellation policies, avoiding penalties and giving students the confidence to book still having the possibility to cancel for free or with small cancellation fees."
Maria commented, "From our experience right now the key for boosting consumer confidence is: a) flexibility, re-assuring students that if travel restrictions come back, they will not lose their money but will be able to postpone without any penalty; and b) being there for them, providing an outstanding customer service, devoted listening and empathy."
Olga added that as flights may be more selective and expensive, money will matter. "Undoubtedly schools may attract students in this situation by offering generous deals, and we have already started getting very attractive proposals for our students."
Ramon advised that fears of reputational damage from Covid-19 and its after-effects were unfounded and that high school clients have been satisfied with the agency's handling of the situation.
He continued, "The principal of one of our partner schools recently wrote to us to say: 'If Language Kingdom estimates that the safety measures for students are guaranteed within the new normal, we as an institution must continue to foster immersion trips, even more so in these circumstances in which young people have suffered so much stress during lockdown. They deserve this opportunity.'"
Impact
Nonetheless, the impact on the agency sector has been severe. In Spain, Oscar highlighted the resilience of agents in the face of the toughest challenge it has faced. "We are having loans from the government called ICO which don't need guarantees and the type of interest is low. I think this will make most of the agencies survive, but we will all have to resize our companies."
Pascal was less confident about the health of the sector in Belgium. "There is agency closure in the air, non-profit organisations decided to cancel all their gap year programmes from September, most of the agents are on artificial respirators either eating up their reserves or living on bank loans with a state guarantee."
He adds that a voucher system permitted by the government has now ended but eased cashflow through the pandemic, while furlough and self-employment support schemes and regional grants have provided relief. While Europe reopens, he also noted that the continued lockdown in non-European destinations will still heavily impact on agency business, particularly for longer-term bookings.
President of FELCA, Paolo, observed that a restructuring of the business model might be required. "I believe that every single agency is studying how to have a more economical operational model. Above all, there is now a clear evidence that both agencies and schools will have to reset the rules of the game, writing clearer contracts, ruling the payments procedures and the insurance coverages in a more detailed way.
"Until now language travel has been a business based mostly on personal trust and confidence. From now on, this trust and confidence must also rely on a clearly written and globally accepted set of rules."
By Matthew Knott
News Editor
Source: StudyTravel Network