QE scholarships and Ireland HE visit for BELTA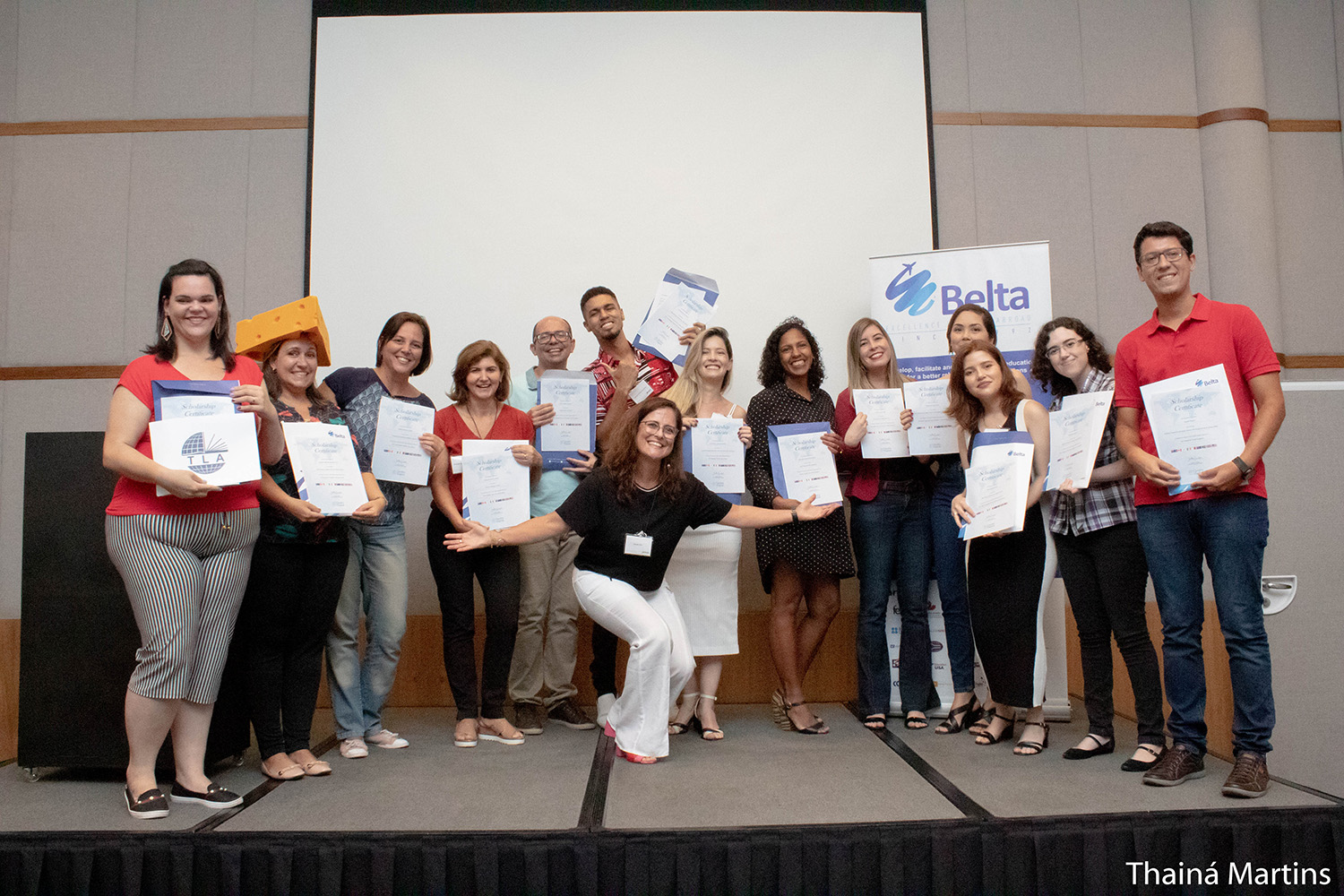 Brazilian agency association BELTA has hosted a scholarship ceremony for teachers in partnership with Quality English (QE), and has also recently participated in a fam tour to Ireland to boost agent recruitment in the higher education sector.
The QE/BELTA scholarship ceremony (pictured above) was the culmination of a six-month competition in which teachers had to submit essays on how the opportunity to study English overseas would enhance their lives and careers.
A total of 14 scholarships at Quality English schools around the world were awarded during the ceremony, held on the eve of the QE agent mission in São Paulo, which brought 16 QE schools to meet with 20 local agencies.
Jonathan Swindell , Chief Executive of Quality English , said, "We have been working closely with Maura [Leão], Mariglan [Gabarra]  and their team at BELTA to bring this project together for almost a year. The idea was to offer a life-changing opportunity to teachers across Brazil who might not have otherwise had the opportunity to experience overseas study.
"The response was huge, and we had a hard task choosing the winners. We hope they will have a fantastic time at their QE school and return to work full of new ideas and skills. Thank you to the whole team at BELTA for being so professional and committed to this fantastic project, and to QE schools for their generosity."
"The emotion we all felt seeing the shine in the teachers' eyes when receiving their scholarships is hard to describe," said Maura Leão , President of BELTA .
"They [the teachers] teach mostly underprivileged students. Our minds and souls were deeply touched. We have a great reason to keep doing what we do: promote intercultural education across borders. Thank you very much, QE and schools."
In separate BELTA news, Maura recently led a delegation of member agencies to Ireland for a fam tour of universities, institutes of technology and a language centre, hosted by Education in Ireland.
Maura told StudyTravel Magazine that the tour was an excellent opportunity. "They [the institutions] had a chance to show their premises, and to discuss their programmes and how they can recruit well-qualified Brazilian students through highly recognised agents.
"Prior to our visit they received the Belta Code of Ethics and with that they saw the importance of working with accredited agencies. The next step for the partnership is to have the agreements with all the Belta Seal Agencies."
Undergraduate and postgraduate programmes overseas were both a growing area of business for Brazilian agencies in 2018, according to the annual market research conducted by BELTA, while Ireland became the fourth-largest destination across all programmes sold. By student weeks, Brazil was comfortably the largest source market for Ireland's English language schools in 2018.
The BELTA agencies that participated in the tour to Ireland were: Best Intercambio , Central do Estudante, CP4 Cursos no Exterior/ Traveller , ETC Exchange & Travel , Experimento , Intercultural – Cursos no Exterior , Just Intercambios , S7 Intercambio , Travelmate and Yázigi Travel .