Global agency federation Felca confirms Board for next term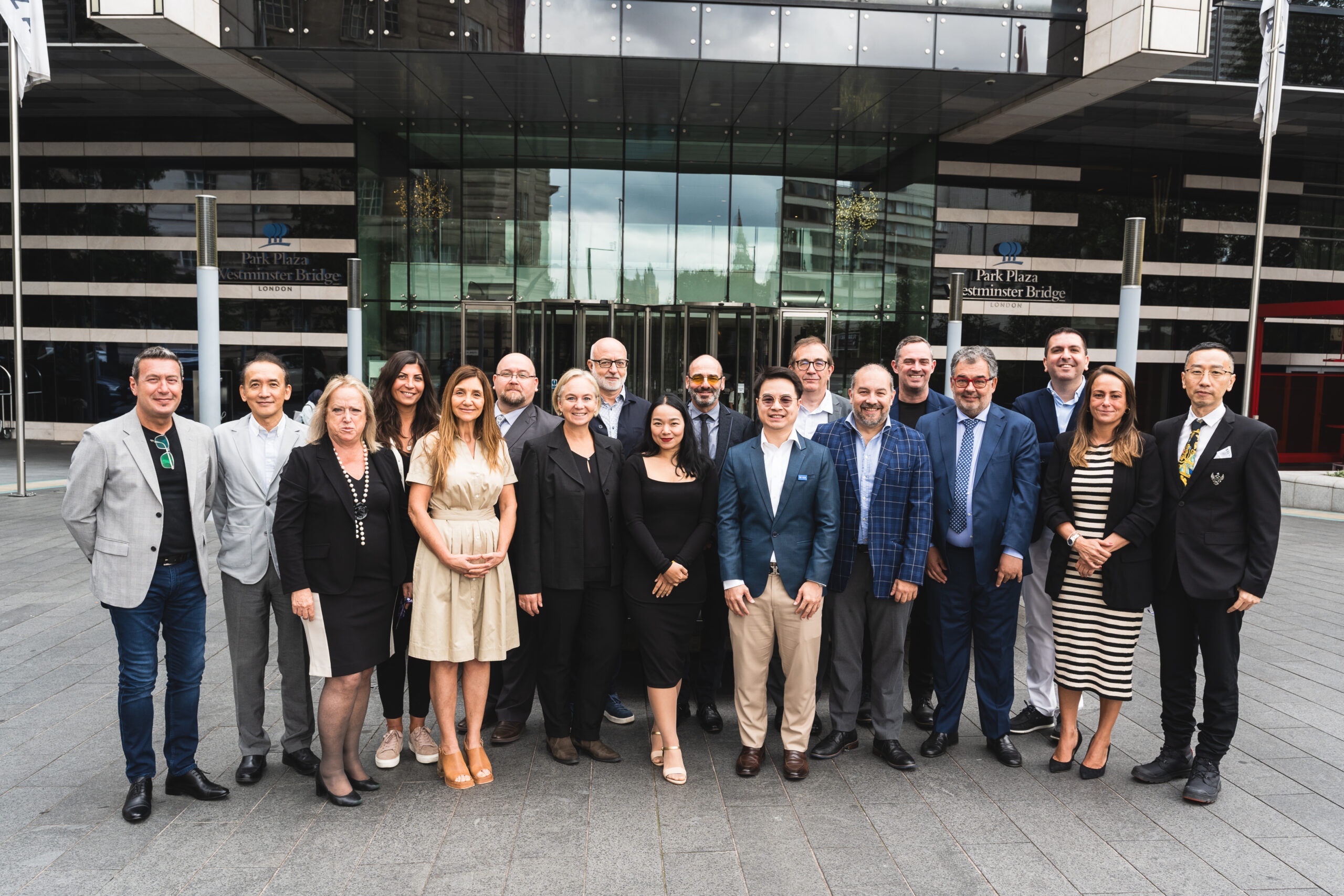 The Federation of Education and Language Consultant Associations (Felca) has confirmed its Board for the next four-year term, as well some new policies.
Felca  held its 26th Annual General Meeting in London earlier this month, ahead of the ST Alphe UK 2023 conference, with 20 leaders and representatives of the national association members in attendance.
The current President of Felca Paolo Barilari – Vice-President of Italian agency association IALCA – will continue at the helm of the association for the next four years.
At the AGM, the association agreed to have three Vice-Presidents from this term to better represent the regional spread of member associations across three continents.
The Vice-Presidents for 2023-2027 will be: Maura Leao (from BELTA Brazil), continuing to represent Latin America; Tatsu Hoshino from JAOS in Japan, representing Asia; and Pascal Carré  from ABELIO in Belgium, for Europe.
They are also joined by: Juan Manuel Elizalde  (from ASEPROCE , Spain) as Treasurer; Gabriela Ardito (from ARSAA – Argentine Study Abroad Association ) as Board Member; Julia Richter (from FDSV , Germany), Board Member; Oscar Porras (from Aseproce, Spain), Board member; and Annop Kanthatham (from TIECA , Thailand), Board Member.
Masaru Yamada , Founder of JAOS, will continue on the Advisory Committee along with Eren Goker , from UED – The Association of International Edu in Turkey. Scott Wade , Director of StudyTravel Ltd, is Coordinator of Felca.
Additionally, the rule that each country can only be represented by one national agency association within Felca was re-established.
Paolo said, "The new Board and all the presidents of the national associations that are members of Felca will soon start working according to a schedule that includes a Board meeting every month, a Vice-Presidents' meeting every three months, and one or two General Assemblies per year, as needed, one of which, as is tradition, the day before ST Alphe UK opens.
"Among the objectives of the new presidency and board is primarily Felca's role as spokesperson for the positions of the agencies of thirteen important markets in our industry."