News on AGM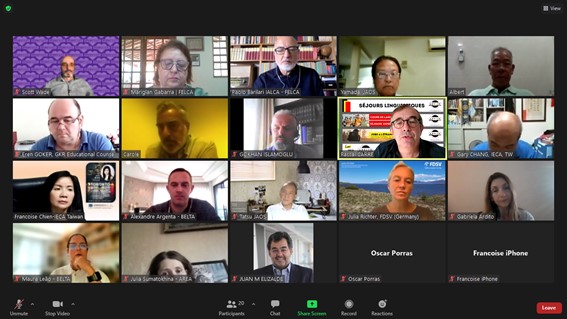 On August 31st, FELCA held the 24th annual AGM with the participation of the presidents of the national associations. They had a productive discussion about the role of quality agents.
Two panels will be formed soon by representatives of FELCA agents and IALC schools discussing the possibility to set an escrow account to deal with the payments from agents to schools and planning the draft of a global contact ruling the business relationship between agents and schools.
After the FELCA AGM, the traditional GAELA/FELCA meeting counted with 35 participants among agents and representatives of several school associations all over the world. They worked in groups and brainstormed about the most effective ways to promote Language and Education travels after the impact of the pandemic.